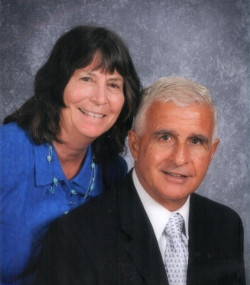 About Us !
Since 1983 Wider Horizons School has evolved into a college preparatory academic
program that believes character development is the basis of a quality education.
Self-discipline, responsible actions and respect for self and others are the building
blocks of character.
The professional staff at WHS is comprised of dedicated, caring people. They
facilitate student's independent learning, build self-competence, and the willingness
to take responsibility for personal choices. All teachers have at least four-year
degrees and those working in the Montessori levels have Montessori training. WHS
has a low student-teacher ratio that encourages individualized learning. Students
are encouraged to work at their optimal level and master the material. Every
student's program is individualized allowing them to work years ahead of their
chronological age or to catch up on areas they are lacking.
Dr. Domenick and Mrs. Julie Maglio established Wider Horizons School in 1983. After
graduating from the State University of New York at New Paltz, they joined the Peace
Corps and served in the jungle of Peru developing nuclear schools and began to form
their own ideas for a private school. Both Dr. and Mrs. Maglio taught in public schools.
Dr.Maglio spent a decade teaching education at the college level and has been a
clinical psychologist for 45 years.
Dr. Maglio is the author of weekly newspaper articles as well as a book entitled,
INVASION WITHIN and a more recent book, IN CHARGE PARENTING In a PC World.
You can see many of Dr. Maglio's articles at www.drmaglio.blogspot.com.